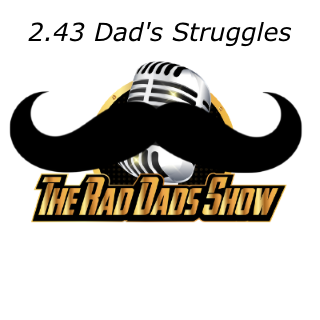 Join the rad dads as they discuss Dad's Daily struggles.  What do you struggle with day in and day out as a father?  You are not alone other men face the same trials and tribulations.  
Sal has some incredible statistics we discuss and we talk about our campaign to raise funds for Movember!  Please donate and help us reach our goal!
We wrap up the episode with a bourbon tasting!
Follow us on Rad Dads Instagram
Join our Facebook Group
Subscribe on:
Like our Facebook
Follow our Blog
Follow us on Twitter
Visit us at IncreDads.com
Email Questions or comments to:
theraddadsshow@gmail.com
The Rad Dads Show is available on Apple Podcasts, Google Podcast, Podbean, Spotify &  wherever else you listen to podcasts